Dr. Emmanuel Imevbore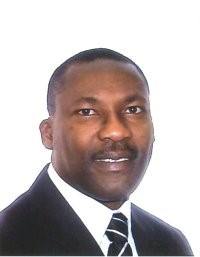 Dr Emmanuel Imevbore, the CEO of CEED Group and author of Business Intelligence is a business strategist and executive coach. He has in the past 20 years coached several business executives, corporate leaders, business owners and managers in different countries. As a coach, he supports organisations to discover, and leverage their uniqueness through his powerful "STEP UP" (Strategy, Thought, Energy and Passion) Coaching model.
His coaching expertise is focused on facilitating excellent performance through "Desire", "Capacity" and "Opportunity" ("DCO"). He currently serves as a key executive coach in the 2-year GCE leadership coaching programme of Transnet Group, one of Africa's largest logistics, rail, ports and engineering management organisations. He is similarly engaged as an executive and leadership coach across diverse business sectors in several countries, notably Namibia, Nigeria, the United Kingdom, Kenya and Ghana, among others.
Dr Emmanuel Imevbore was a university lecturer and researcher for 6 years before resigning his appointment to pursue his entrepreneurship desires, establishing his first company, a management consulting firm in 1994. He has since then been involved with top management activities as company director and board member of several organisations. He has in addition devoted considerable time to training, coaching and mentoring business owners and budding entrepreneurs in major African countries. He is also actively engaged in conference and workshop facilitations, as well as public speaking on such themes as business leadership, workplace transformation and successful entrepreneurship.
Using 'Business Intelligence' and other innovative strategies, he provides "SMART" business building tools and techniques, with easily adaptive technologies for sustainability and repeatable profits.  His "Axis of Business Success" strategic planning models have been successfully adapted by companies across different business sectors to develop business systemisation and auto-pilot strategies, in building strong brands in the marketplace.   
Apart from writing a weekly column in the BusinessDay (Nigeria) on coaching for more than five years, Dr Emmanuel Imevbore has also authored several business and coaching books. The most notable among his books are: Business Intelligence; Ten Major Problems that Cripple Businesses; Going for Gold; Turning Talents to Treasures; Leadership Influence; and Wealth Creation, among others.